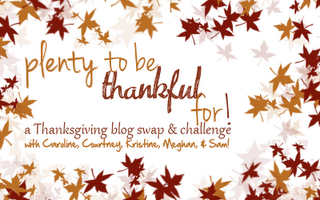 Day 8 -

THANKful

for the special people in my life.
I am so thankful for this little girl right here. She came into this word FIFTEEN weeks early and has been such a fighter ever since! We were told that she could have many severe health issues because of her severe prematurity, but we have been blessed beyond measure with a perfect 6 year old daughter!!
I am thankful for my husband and my step-daughter Jena.
Shawn is such a wonderful, laid-back, go with the flow kinda guy and really off sets my "high strung" personality. He is a wonderful provider for our family and such a terrific daddy! Here he is at "The Scoop On Poop" Exhibit at the Pink Palace. Sorry honey, but this picture just makes me laugh. Jena is my 16 year old step daughter and I have enjoyed watching her grow into a beautiful young woman. She is the best big sister that Addison could ask for!
My wonderful and amazing Godly parents.
I am so blessed that they are my parents and I am also proud to call them two of my very best friends! I love them both more than words can express!
I am so thankful to have precious in-laws. Thank you for raising your son into the man he has become today!! Thank you for taking me in as your "daughter" and making me feel at home always!
Last but not least, my sister in laws on the Banks side and my brother and his wife.
I am so thankful that over the years
Tona
, Sara, and myself have become so close. They are like the sisters I never had! Every time we are together there is sure to be laughter and joking in the room!! I am thankful for my brother and his wife Jess, they are not local so we do not see them much, but really excited they will be here for the holidays!!
I cannot write a post like this and not include my sweet sweet friends!! My post would be a million miles long if I listed each and every one of you by name. You are all so very special to me and so many of you have REALLY stuck by me this past year dealing with various things in my life. I love you all and am
THANKful
to call you my friends!!