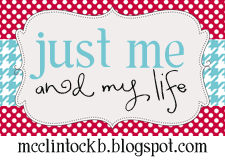 1
. If given a choice to skip work for a day, how would you spend the entire day?
If I had a "free" day off work, I would spend the day PAINTING!! Recently I have attended three painting parties where you paint a picture on canvas. So far, I have painted two flowers and an old church. I have never considered myself crafty or creative, but painting is so relaxing. I plan on going to hobby lobby this weekend and buying a blank canvas, some paints and brushes, the girls and I are going to have a artsy
(Addison holding my recent painting that I did Tuesday night)
2. If you could start fresh, what profession would you choose?
Funny you should ask this question! I have been in some area of real estate for almost ten years and although I do enjoy real estate, my calling is to be a teacher. When I graduated from High School, I knew in my heart I wanted to teach, but life kinda got in the way and I took another route. 3 years ago I went back to college to finish my Bachelor's Degree and will student teach in
January
2011. I am so proud of myself for completing this lifelong goal!!
3. What is your favorite candy or candy bar?
I love hard candy!! Jolly Ranchers, butterscotch, lifesavers, etc!
4. Have you ever ordered anything from an infomercial or bought an "As Seen on T.V. item?"
I have never actually ordered anything directly from the T.V. but I have bought several things from the "As Seen on T.V." section at
Walgreens
! Recently, I have bought a
PedEgg
(did NOT work) and
BumpIts
as a gift for a friend.
5. What's the movie you ALWAYS cry at?
Sex and The City Movie
The First Sex and The City Movie when
Charlotte
is yelling at Mr. Big after he stands Carrie up at the wedding! That scene gets me each and EVERY time!!