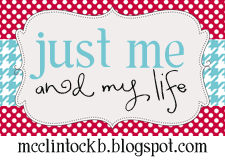 Top FIVE Favorite Songs....EVER!!
1. "Raining on Sunday" by Keith Urban
I love this song for so many reasons and anytime it comes on the radio or on my iPod I am a singing machine!
2. "Defying Gravity" from Wicked
Enough said.
3. "Addey" by Degarmo and Key
This song was a favorite of mine in high school and just brings so many good and fun memories to my mind! Another songs that just brings a smile to my face when I hear the first notes being played in my earphones!
4. "Why" by Nicole Nordeman
This song is beautiful, it is the story of a little girl asking her daddy, Why did Jesus have to die? Powerful! I love Nicole Nordeman, I could have listed 5 of her songs as my favorites. Her lyrics are powerful, moving and most importantly they honor and teach about my Lord and Savior.
5. "Affair of the Heart" by Rick Springfield
I love ALL things Rick Springfield and I have since the 1st grade! I have seen Rick in concert MANY times (I wont tell you exactly HOW many!) and when I here that first guitar riff of Affair of the Heart it just takes me back to 1981, laying in my bedroom floor with those HUGE headphones on listening to my Rick Springfield cassette tape!