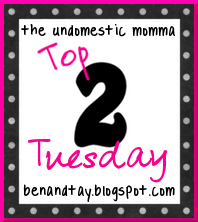 1. People Magazine - A girl HAS to keep up with her celebrities!
I had to use this cover because I ADORE Jessica Simpson and her new show, The Price of Beauty is fabulous! Jessica and her two friends are traveling all over the world showing what the definition of beautiful is in different cultures. I encourage anyone to watch, you will laugh, cry and learn so much!! (okay, okay I am done with my plug for Jessica Simpson - did I say that I LOVE HER!?!?!)
2. Instructor Magazine - I just started receiving this magazine this year, but being a future teacher I have read some great articles already. I can see this being a crucial resource for me once I am in my own classroom.