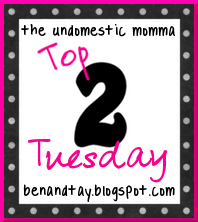 1. I have 7 tattoos, I love, adore, and cherish each one of them! I got each one at a different point in my life and they all hold strong sentimental value. Many people ask if I think I will ever regret them, my answer is ABSOLUTELY not!
2. I am 100% obsessed with mascara! I would pick up a tube each time I went to Target and/or Sephora, seriously I would! I see all these advertisements for different brands and what the mascara can do for my me (make my lashes thicker, longer, eyes brighter, etc...). Needless to say, my makeup bag holds SEVERAL tubes that did not meet my expectations so I just keep buying MORE!! It is a slight sickness! HA!
Have a FABULOUS Tuesday!